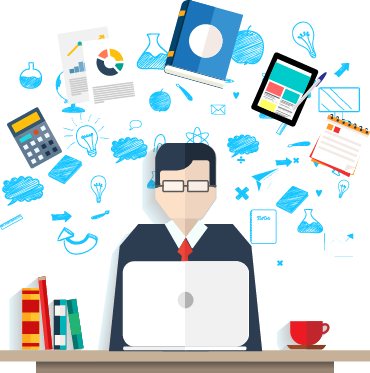 By Nature Humans Tend to Forget, Postpone or Avoid Doing Work.
Volume of Work Creates Havoc in Our Minds.
Dependency on Other Entities Like Seniors, Juniors, Other Departments, Vendors & Customers Makes Work Management More Difficult.
Work is Difficult to Track - Where is my Work? At What Stage is it? If not Completed, What is The Reason for the Delay?
Allocation of Work is Poor: Which Work is Assigned to Which Employee, in Which Department, is not Clear.
Pending Work, Work in Progress & Completed Work is Unknown Most of The Time. The Status of The Work is Mostly Unrecorded, Which Creates Friction Between Employees, Which Further Leads to Frustration and job Dissatisfaction.
Since There is no Data, There is no Analysis, & Thus no Discussion & Decision, Which Leads to Delay, Which in Effect Leads to Increased Cost & Ultimately to Loss.
One Delay Leads to Another & Creates a Chain Reaction of Delays Across Departments & Branches.